Specialist Doctors BD collects all Nutritionist & Diet Specialist (Dietitian) with their contact numbers for the appointment, chamber address, educational qualification, chamber google location, and so on.
MSc, MPhil (Nutrition and Food Science). Ph.D. fellow, INFS, University of Dhaka
Specialty: Nutrition, Food, Diet, Weight Management
Ex: Nutrition Researcher, BMRG, BIRDEM. Sr. Researcher BIHS, BUHS.
Guest Faculty, State University of Bangladesh (SUB)
Chamber 1: Monowara Hospital (Pvt) ltd.
Address: 54 Shiddhessori Road, Dhaka-1217
For serial/ Appointment: 01937075963 , 01789446249
Fees: 800 TK
Consultancy Hours: 11 am – 3.00 pm (Friday, Saturday off) and evening hour 7:00 – 9:00 pm
Chamber 2: Health Aid Diagnostic & Hospital ltd.
26 Atish Deepankar road, Sobuj bag, Dhaka
For serial/ Appointment: +01906146474
Fees: 700tk
Consultancy Hours: 7:00 – 9:00 pm (3 days a week)
For more please contact.
Dietician Sayeda Shirina (Smrity)
Qualification: MPH in Public Health Nutrition (NUB), M.Sc (Master) in Food & Nutrition (DU), B.Sc (Honors) in Food & Nutrition (DU)
Specialist: Clinical Nutritionist & Dietician (Kidney diet management, Weight management, PCOS, Pregnancy, and children nutrition).
Designation: Senior Dietitian & Head of Dietetics Department
Organization: BRB Hospitals Limited, Panthapath, Dhaka.

Chamber: BRB Hospitals Limited
Address: 77/A, Panthapath, Dhaka-1215.
Visiting Hours: 09:00am – 06:00pm (Friday Closed)
For Appointment & Online Appointment Call: 10647
Fee: 900/-
Nutritionist Nishat Sharmin Nishi
Msc (Food Nutrition) DU, MPH, CCD (DIU), CDT (DCC)
Specialized in obesity Management (India)
Special Training on Clinical Dietetics (BIRDEM)
Chief Dietician, Dept. of Dietetics
Chamber: Popular Medical College Hospital
Address: House#8, Road#2, Dhanmondi, Dhaka-1205
Hotline: +8809613787800, +880966687800
Appointment Number: 01911729071
Nutritionist Ms. Tamanna Chowdhury

Master of Science (Food & Nutrition), Post Graduate in Diabetic Education(India)
Specialty: Nutritionist (Food, Diet, Weight Management)
Designation & Org: Principal Dietician, Apollo Hospitals Dhaka
Appointment: 10678, Phone: +88028431661, Ext-1029/1082, (02) 55037242, 09606-276555
Nutritionist Ummay Salma Tamanna
Qualification: B.sc (Hons), M.sc (Food Technology & Nutritional Science),
Specialty: weight control diet, obesity management & therapeutic diet
Designation & Org: Nutritionist & Diet Consultant, Ibn Sina Diagnostic & Consultation Centre, Badda
Appointment: 8833264-5, 8835556-7, 01844022228, 01832820950
Visiting Hour: 3:00pm- 5:00pm(Sun,Tue,Thursday)
Nutritionist Ms. Shaila Sabrin
Nutritionist & Diet Specialist Dietitian
M. Phil (Nutrition & Food Science- DU)
MS (Food & Nutrition- DU)
B. Sc (Food & Nutrition- DU)
Senior Dietitian, Asgar Ali Hospital
Appointment: 10602, +8801787683333
Dr. Sumon Chowdhury

Degree:   MBBS, MPH (RCH), PhD
Designation:  Deputy Director & In Charge (Out Patient Dept.)
Institution:  Institute of Child Health Shishu Hospital, Dhaka
Specialist:  Child Nutrition
Chamber: Anwer Khan Modern hospital, House #17, Road# 8, Dhanmondi R/A. Dhaka-1205
Room No.: Room-327
Block: Floor-2nd, E
Visiting Time: 2.00 PM-3.30 PM (Wednesday & Friday)
Appointment Number: +8801921113555 
Nutritionist Aysha Siddika

MSc (Food & Nutrition, DU)
Consultant Dietitian at Japan Bangladesh Friendship Hospitals Ltd.
Ex Dietitian of Apollo Hospital, Dhaka, Ex-Chief Dietitian of Square Hospital Ltd
Chamber 1: JAPAN BANGLADESH FRIENDSHIP HOSPITAL
Chamber 2: Surecell Medical Ltd
Appointment Number: +8801822259411
email: aysha_siddika_93@yahoo.com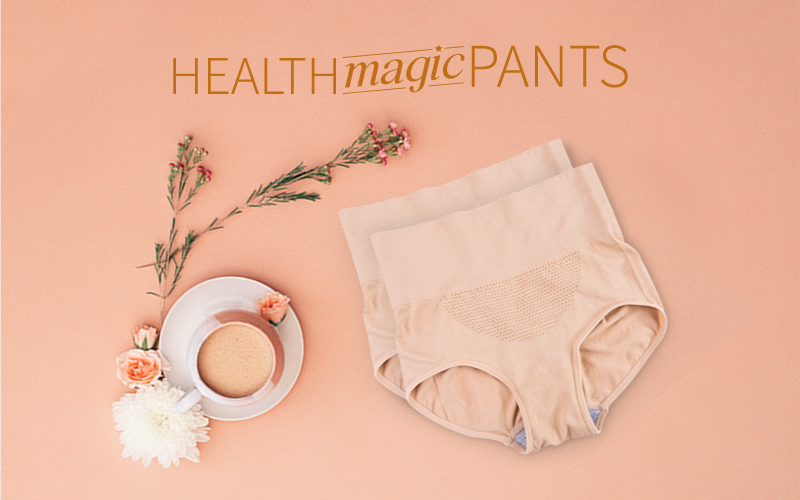 Nutritionist Shamsunnahar Nahid

Nutritionist & Diet Specialist Dietitian
MSC Food & Nutrition (DU), Birdem, Dhaka.
Chamber: Central Hospital Limited
Annex-01, House-02, Road-05, Central Road, Dhanmondi, Dhaka-1209, Bangladesh.
Telephone: 9660015-19
Mobile: +8801911566139
Nutritionist Farzana Ahmed

Former Nutritionist & Dietitian
Food, Diet & Weight Management, Labaid Specialised Hospital
Chamber Address: A.K Complex 19 Green Road (opposite of Central Hoispital) 3rd Floor Dhaka -1205 Bangladesh Contact for Appointment: +8801674493504,  +8801717237722
Website: http://www.farzanaahmedbd.com
Nutritionist S.N. Shampa

MSC (DU), BSC(Hons, Nutrition), MSC (Nutrition), PGCC, NIN, ICMR (India)
Address: Samorita Hospital, 89/1, Panthapath, Dhaka-1215, Bangladesh
Website: http://www.samoritahospital.org
Telephone: +88029131901 (Master line)
Nutritionist Faria Islam
Nutritionist (Food, Diet, Weight Management)
Hons. and Masters in Food and Nutrition, University of Dhaka
Certificate course in Diet Consultancy
Chamber:
Khilgaon Diabetic and Specialized Doctors Chamber
Address: 434/1, Block-C, Shahid Baki Sarak, Khilgaon, Dhaka
Nutritionist Shabnam Mostafa

Nutritionist (Food, Diet, Weight Management)
M.Phill, B.SC
Chamber:
Surecell Medical (BD) Ltd., Main Branch
Crystal Point, Plot 2, Road 21, Gulshan 1, Dhaka
Nutritionist Kamrudoha Shirin

Nutritionist (Food, Diet, Weight Management)
B.Sc (Hons), M.Sc (DU), MPH (Daffodil University)
Chambers: Dhaka Paediatric – Neonatal & General Hospital Ltd., Main Branch
House # 4/4-A, Block- E, (Neer 'Lalmatia Women's College'), Lalmatia, Dhaka
Nutritionist Sayeeda Liaquat
BSc (Hons), MSc (Food and Nutrition) Dhaka University
National Institute of Cardiovascular Diseases
Chamber: Dglab medical services Ltd.
Pallabi branch.House#146 Road #2 Block#A, Mirpur#12.
Sumaiya Shahnaz

Specialty: Nutrition
Ibn Sina Hospital, House no 64, Road# 15/A, Dhanmondi, Dhaka 1209
Contact: 81195145, 8118526, 8113709, 8124236, 8110706
Chamber Time: 10 AM – 1 PM, Off Day: Friday Closed
Floor Number: 2nd, Room Number: 304

Dr. Dilara Makhbul

MBBS
Nutrition & Dietetics
Labaid Specilized Hospital, House- 06, Road-04, Dhanmondi.Dhaka 1205, Bangladesh
Appointment Number: 10606
Dr. Kamrun Naher

MBBS
Nutrition & Dietetics
Labaid Specialized Hospital, House- 06, Road-04, Dhanmondi.Dhaka 1205, Bangladesh
Appointment Number: 10606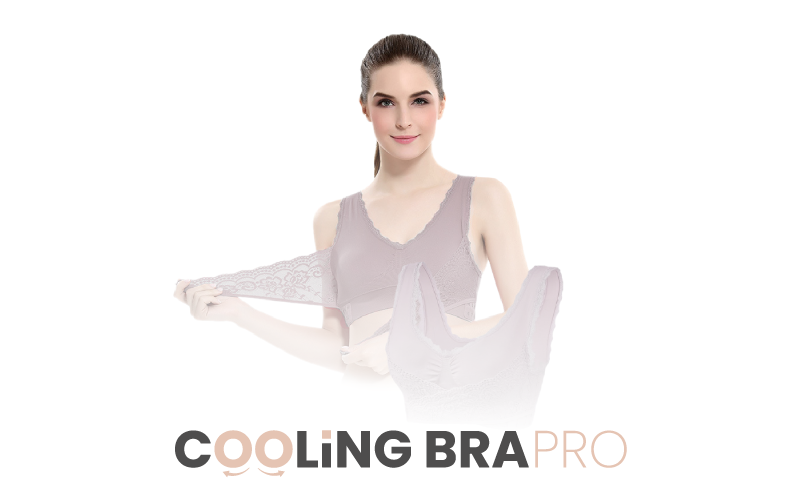 Dr. Salma Pervin

MBBS
Nutrition & Dietetics
Labaid Specialized Hospital, House- 06, Road-04, Dhanmondi.Dhaka 1205, Bangladesh
Appointment Number: 10606
Chowdhury Tasneem Hasin

Bsc (Hons), MS (INFS-DU)
Chamber: United Hospital Ltd.
Address: Plot 15, Road 71, Gulshan, Dhaka 1212
Contact No for serial: +88028836000, 8836444
Hasina Momtaj Jahan

Dietician
Chamber: United Hospital Ltd.
Address: Plot 15, Road 71, Gulshan, Dhaka 1212
Contact No for serial: +88028836000, 8836444
Sanzida Sharmeen

Dietician
Chamber: United Hospital Ltd.
Address: Plot 15, Road 71, Gulshan, Dhaka 1212
Contact No for serial: +88028836000, 8836444
Farzana Wahab

Specialist: Nutritionist
BSC, MPH, MS (DU)
AALOK Health Care, Mirpur 10
Visit Time: 4 pm to 6 pm (Friday Closed)
আপনার কি একজন পুষ্টিবিদ এবং ডায়েট বিশেষজ্ঞ (ডায়েটিশিয়ান)? আমাদের ওয়েবসাইটের এই পেজে আপনার তথ্য আপডেট করতে চাইলে আমাদের সাথে যোগাযোগ করুন ।
আপনার তথ্য মেইল করুনঃ  admin@specialistdoctorsbd.com
ফেসবুক পেজে মেসেজ করুনঃ facebook.com/specialistdoctorsbd



Beside Nutritionist & Diet Specialist (Dietitian) you may also need other specialist doctors in your area –